Machakos Governor Wavinya Ndeti gets emotional as the government flattens homes in Athi River following Ruto order.
Governor Wavinya Ndeti has condemned the national government for embarking on demolitions in Athi River despite their being engagements over the matter between the two tiers of administration.
Addressing the media, Ndeti registered her frustration accusing the government of rushing the demolition exercise.
The Governor accused the President of betrayal saying she had held a conversation with him earlier in the day and he promised to stop the demolitions.
According to Wavinya, the President has neglected the downtrodden people he vowed to defend during his campaigns.
Almost in tears, she wondered why there would be the urgency to bring the buildings and installations down when she was still engaging the president on the matter.
"It is partially disappointing that the process was unnecessarily rushed despite the fact that there were ongoing high-level discussions between the President and I on the matter," she said.
"Kama ni kwako mweshimiwa Ruto ungekubali hiyo ifanyike. We cannot allow that. We cannot allow you to bring down churches," Wavinya said amid tears.
Matatu Owners Association responds after fuel price increase
Unapologetic CS Kuria sends cryptic message after EPRA increases fuel prices "You Prefer Voodoo to Science"
Inside President Ruto THREE day visit to China
Chief of Defence Forces (KDF) Francis Ogolla apologizes to President Ruto
Uproar as Israel orders evacuation of hospital in Gaza, "We cannot leave sick to die"
Police officer arrested after opening fire on Raila security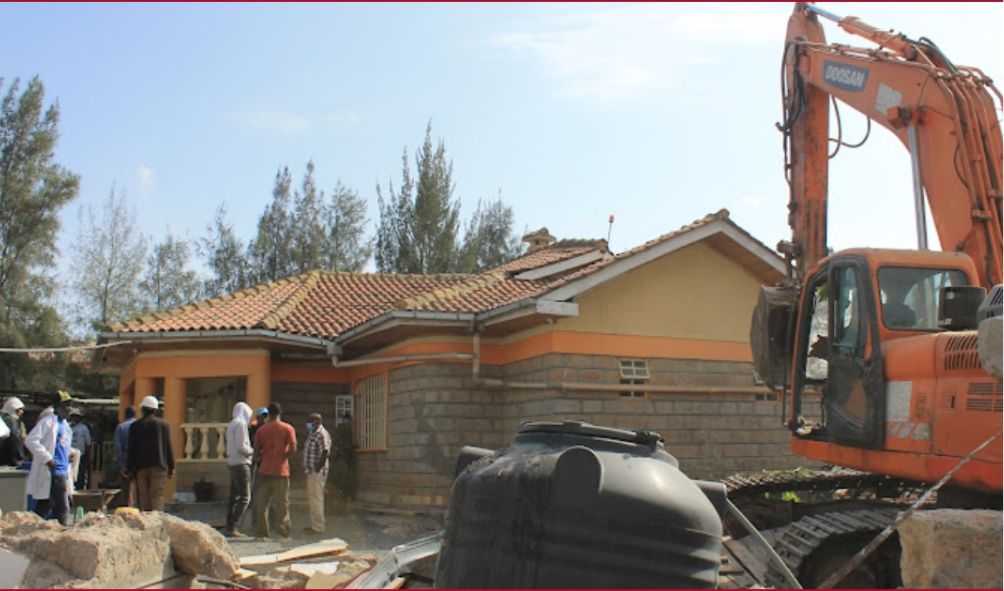 "I want to tell His Excellency, that you were talking about bottoms up, you talked about caring about people who are down here. What is happening is that the same people ndo unawaumiza. Why are you doing that?"
The governor's emotional address came after bulldozers descended on dozens of homes on Friday at 'Aimi ma Lukenya' settlement scheme in Mavoko Constituency and demolished them in the full glare of owners.
Houses, churches, and mosques were brought down under the watch of General Service Unit (GSU) officers leaving thousands of people homeless.
The land in question belongs to the East Africa Portland Cement, as ruled by a court in Machakos.
The court said the squatters were illegally occupying the over 4,000-acre tract.
President William Ruto had also ordered the eviction of the occupants, saying part of the land would be used in the expansion of the Export Processing Zone (EPZ).
Also read,
Raila, Kalonzo condemn demolition of homes in Machakos following Ruto order
Kenya Airways forced to respond following reports of pilot operating for EIGHT years without licence
Stop attack on Gaza or Israel will suffer 'a huge earthquake': Iran foreign minister
Israeli retaliation attacks Kill 2,269 Palestinians with 9,814 wound in Gaza; Report
Senior Counsel Otiende Amollo says Brian Mwenda will never be an advocate as DPP issues directive to Police IG
EPRA increases fuel prices again in the latest review
Follow us